Europe
Landowner Anders Holch Povlsen tops Scotland's rich list again
Danish fashion tycoon Anders Holch Povlsen is still the richest person in Scotland, according to a study of the UK's wealthiest people.
The 2022 Sunday Times Rich List found there were 10 billionaires in Scotland.
Brothers Sandy and James Easdale, former directors of Rangers football club, are the wealthiest newcomers to the list.
But Jim McColl, a former owner of the Ferguson Marine shipyard, lost his billionaire status.
The 10 billionaires at the head of the 2022 Rich list have a combined wealth of £23.054bn – more than a quarter of this is in the hands of Mr Holch Povlsen.
Who is Anders Holch Povlsen?
Holch Povlsen is Scotland's biggest private landowner and owner of the Danish fashion retailer Bestseller.
His personal fortune increased by £500m in the past year to £6.5bn, according to The Sunday Times Rich List.
The 49-year-old owns 220,000 acres of land in Scotland, as well as a 25% stake in the British online fashion retailer Asos.
He bought the 42,000-acre Glenfeshie estate in the Cairngorms for £8m in 2006 and now owns 12 Highland estates.
Holch Povlsen and his wife Ann have committed to rewilding the land and opposed the development of the Space Hub Sutherland, which is close to some of their property.
Who else is on the list?
Glenn Gordon, the chairman of Moray-based distiller William Grant & Sons, is the second richest person in Scotland with £3.395bn, a drop of £200m.
John Shaw and Kiran Mazumdar-Shaw, who owns pharmaceutical firm Biocon and is considered to be India's wealthiest self-made woman, saw their assets fall by £446m to an estimated £2.496bn – putting them in third place.
New to the list are the Easdale brothers whose £1.363bn fortune, based upon transport and property acquisitions, makes them eighth richest.
However, Monaco-based Jim McColl, 70, head of Clyde Blowers, the East Kilbride engineering operation, is no longer a billionaire.
He lost £4m after a fall in the value of investments, leaving him with assets worth £996m and in 11th place on the list.

The 10 wealthiest people in Scotland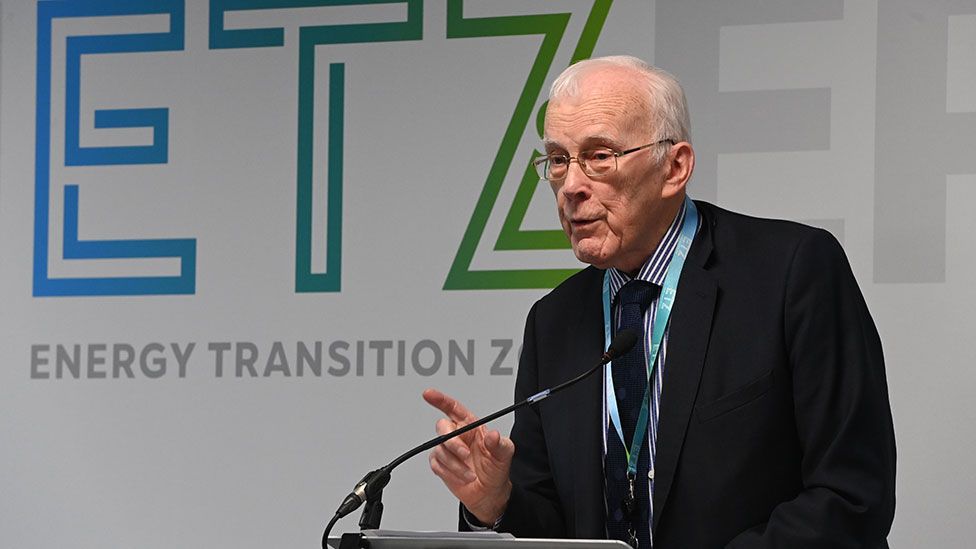 1. Anders Holch Povlsen (Wealth of £6.5bn)
2. Glenn Gordon and family (£3.395bn)
3. Kiran Mazumdar-Shaw and John Shaw and family (£2.496bn)
4. Sir Ian Wood and family (£1.819bn)
5. Mohamed Al Fayed and family (Harrods; £1.699bn)
6. Mahdi al-Tajir (Highland Spring; £1.685bn)
7. The Thomson family (DC Thomson; £1.585bn)
8. Sandy and James Easdale (£1.363bn)
9. Lady Philomena Clark and family (Arnold Clark; £1.267bn)
10. Trond Mohn and Marit Mohn Westlake and family (Industry; £1.245bn)

Harry Potter author Joanne Rowling, who lives in Edinburgh, now has an estimated £850m – an increase of £30m since last year – and is in 12th place.
Bristol-born JK Rowling, 56, has given away millions of pounds in recent years, including supporting her charity Lumos which works to provide alternatives to orphanages. She also gave away £6.7m last year through her Volant Trust to support women, children and young people in Scotland.
Overall, the richest 250 people in the UK this year are worth £710.723bn, compared to £658.089bn in 2021, an 8% rise on last year.
Robert Watts, the compiler of The Sunday Times Rich List, said: "Scotland's richest people have fared less well than those elsewhere in the UK, with half of this year's 10 Scottish billionaires seeing their fortunes fall over the past year. The combined wealth of the country's 10 billionaires is still up, at nearly 2% on 2021.
"As the economy continues to work through the damage wrought by the pandemic, surging inflation and the disruption to markets caused by the war in Ukraine are now making the business environment difficult."
The 2022 Sunday Times Rich List is based on identifiable wealth, including land, property, other assets such as art and racehorses, or significant shares in publicly quoted companies.
It excludes bank accounts, to which the paper has no access.
Your post on Magazine (https://Artmotion.com)